DOUBLE SKULL HEAVY WALLET CHAIN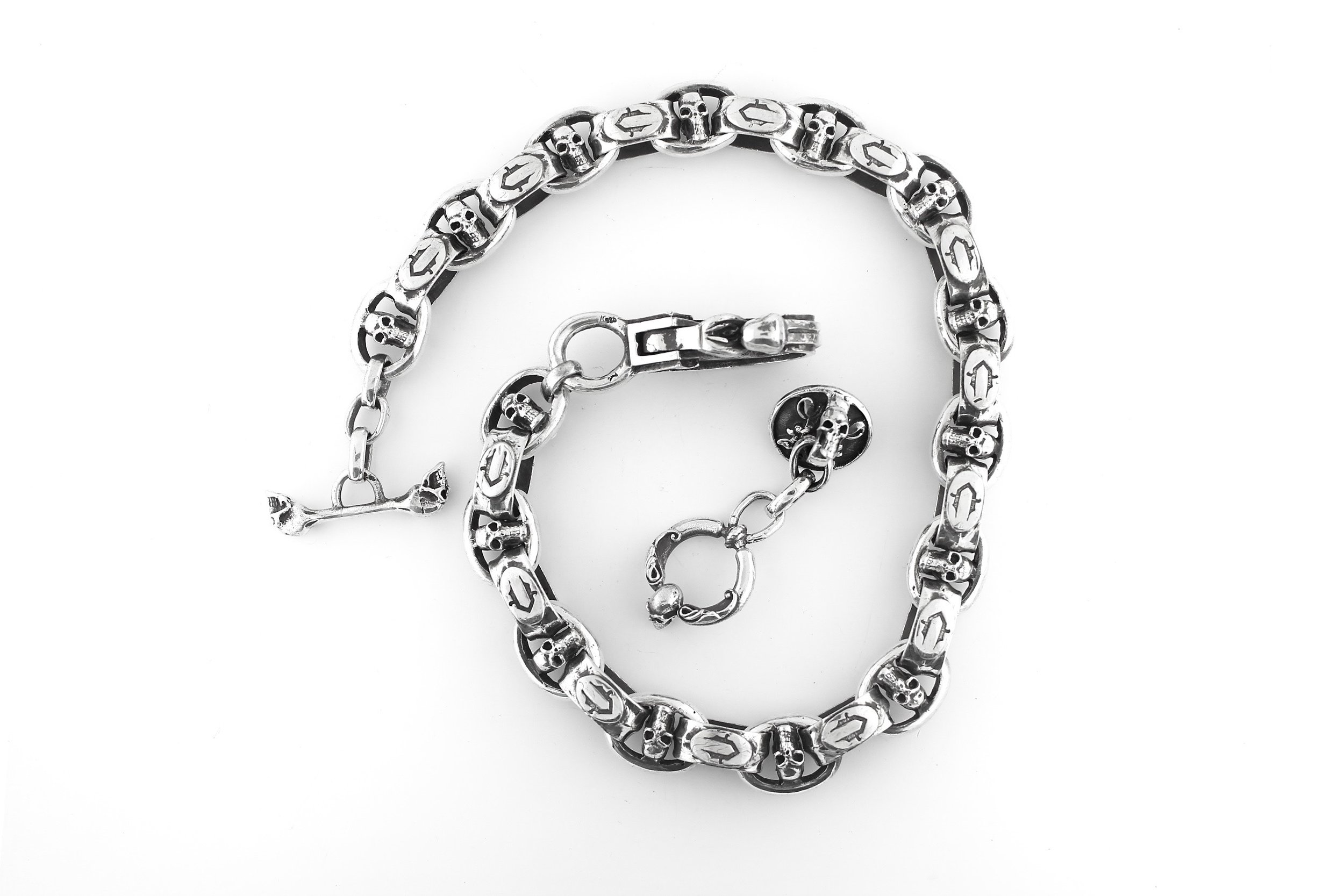 DOUBLE SKULL HEAVY WALLET CHAIN
New this season, the V22 DOUBLE SKULL HEAVY WALLET CHAIN Featuring a 3D style skull with the face on both sides in the middle of our large link and a 'V' counter-link, complete with our cock and bottle clip attachment which also doubles as a bottle opener and has a phallic spring closure which is a total conversation piece!
This Chain weighs in at 385 grams of .925 silver and is 20 3/4 inches in length!
AS always, our wallet chains come with the wallet attachment
AND guaranteed for EVER!