MAYAN FACE RINK Mixed Metals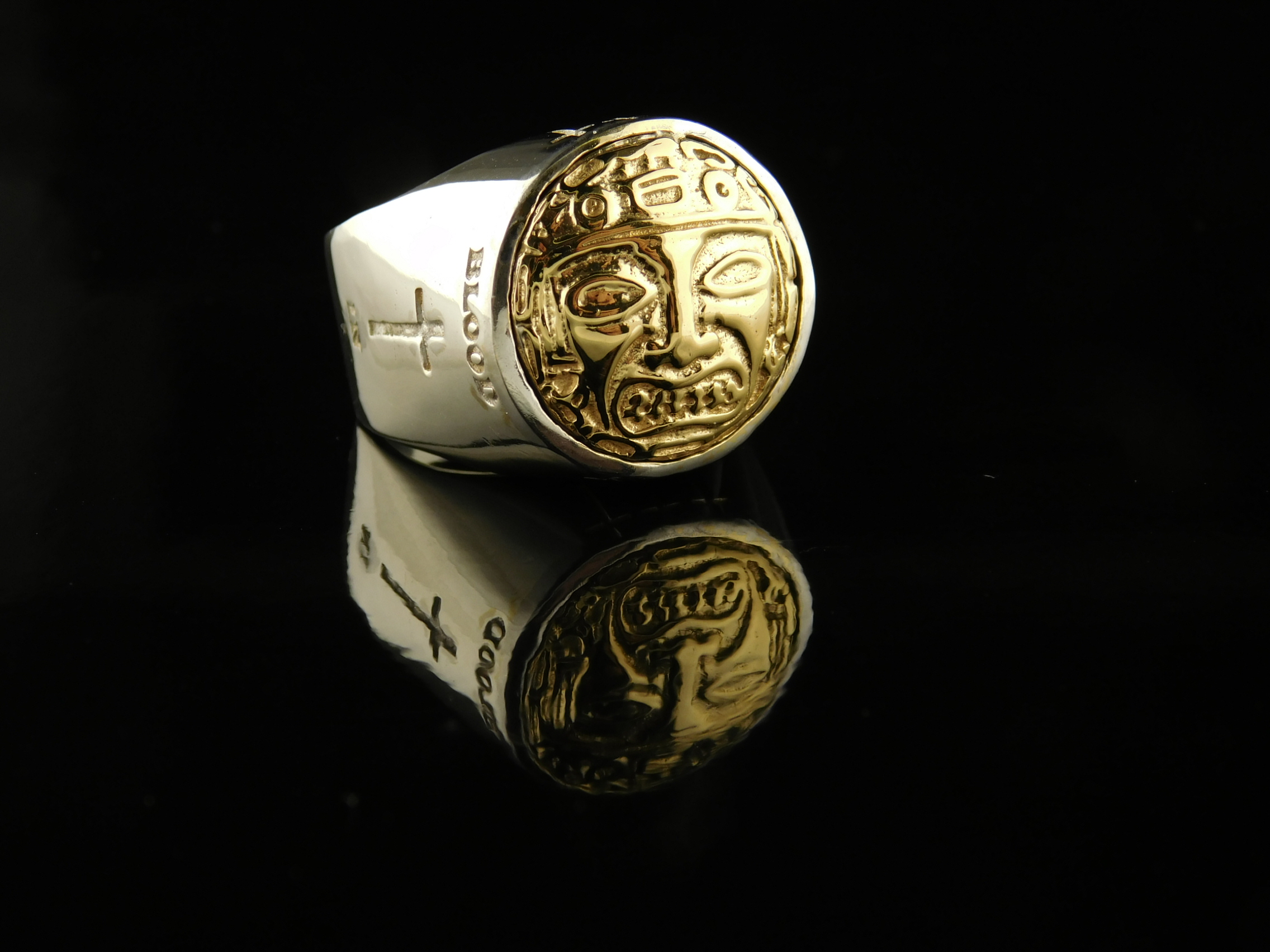 MAYAN FACE RINK Mixed Metals
MAYAN ROUND FACE RING created with a .925 silver ring and 18K gold detailed inset Mayan Face.
The sides say BLOOD IN and BLOOD OUT and there are 3 crosses on the top and the bottom of the ring.
Solid sturdy ring made to order, if you need a size not avaiable, please email and we will accommodate you.
guaranteed to last for EVER!