CAFE RACER SELVEDGE DENIM JACKET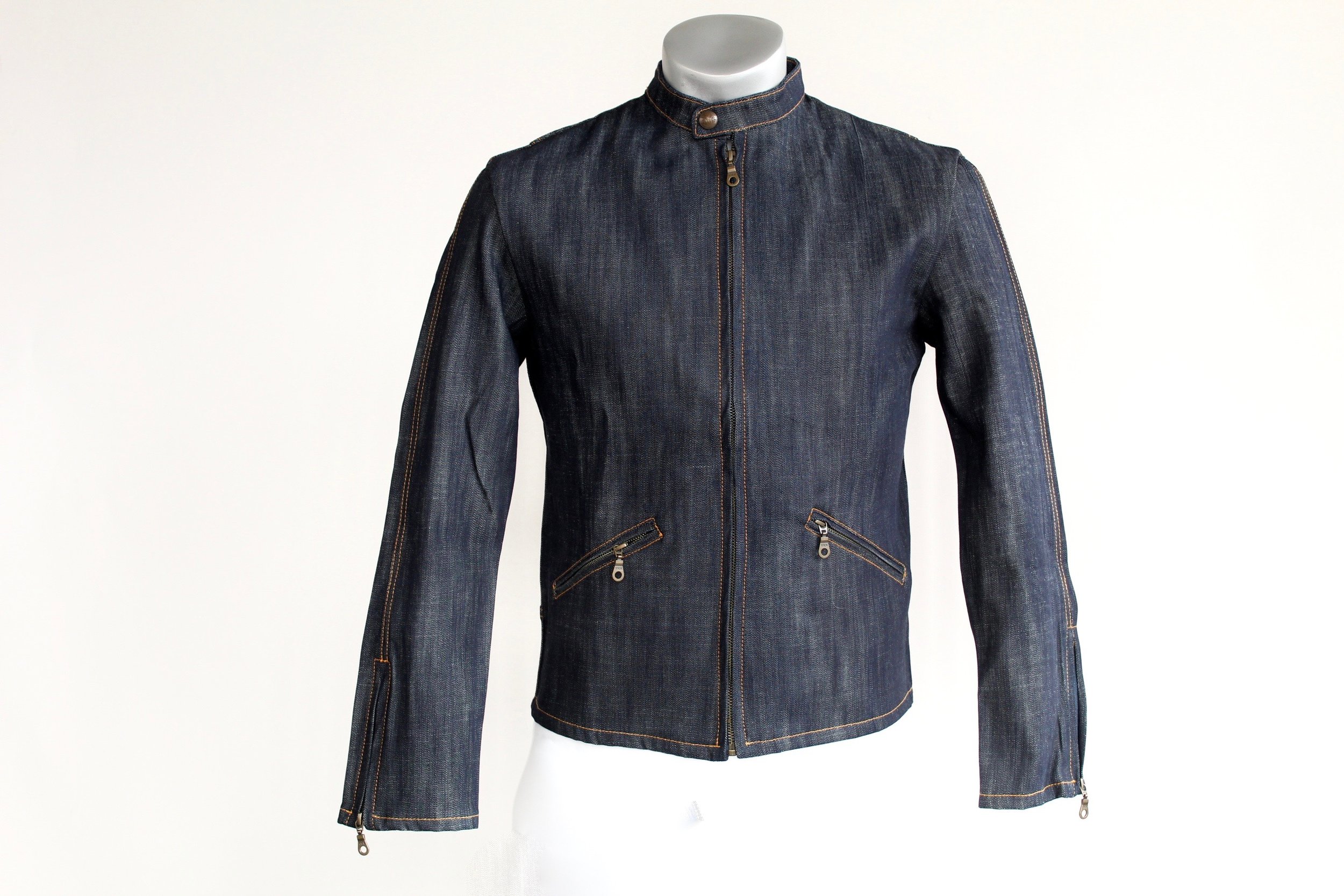 CAFE RACER SELVEDGE DENIM JACKET
+ YKK Zippers
+Redline Selvedge denim
+Branded Bronze Snap at neck
+ Side Zip Pockets
+ Flattering Fit
+ Classic Style
+Semi Water Proof
+Sterling Skull Zipper Pulls
+ MADE IN THE USA!!!
This is the ever popular "CAFE RACER" jacket. Made from American pima Cotton redline selvedge denim.
It is a sleek, streamlined jacket that is very flattering and extremely comfortable.
Featuring gusseted shoulders, longer sleeves for added protection and flare zip cuff. It is the perfect "everything" Jacket, that is great for spring/summer riding. It offers a classic and elegant style that is a staple piece to any wardrobe.
Front zip, side zip pockets, and high neck closure make this jacket functional as much as fashionable.