DOUBLE CROSSED Cross Link Bracelet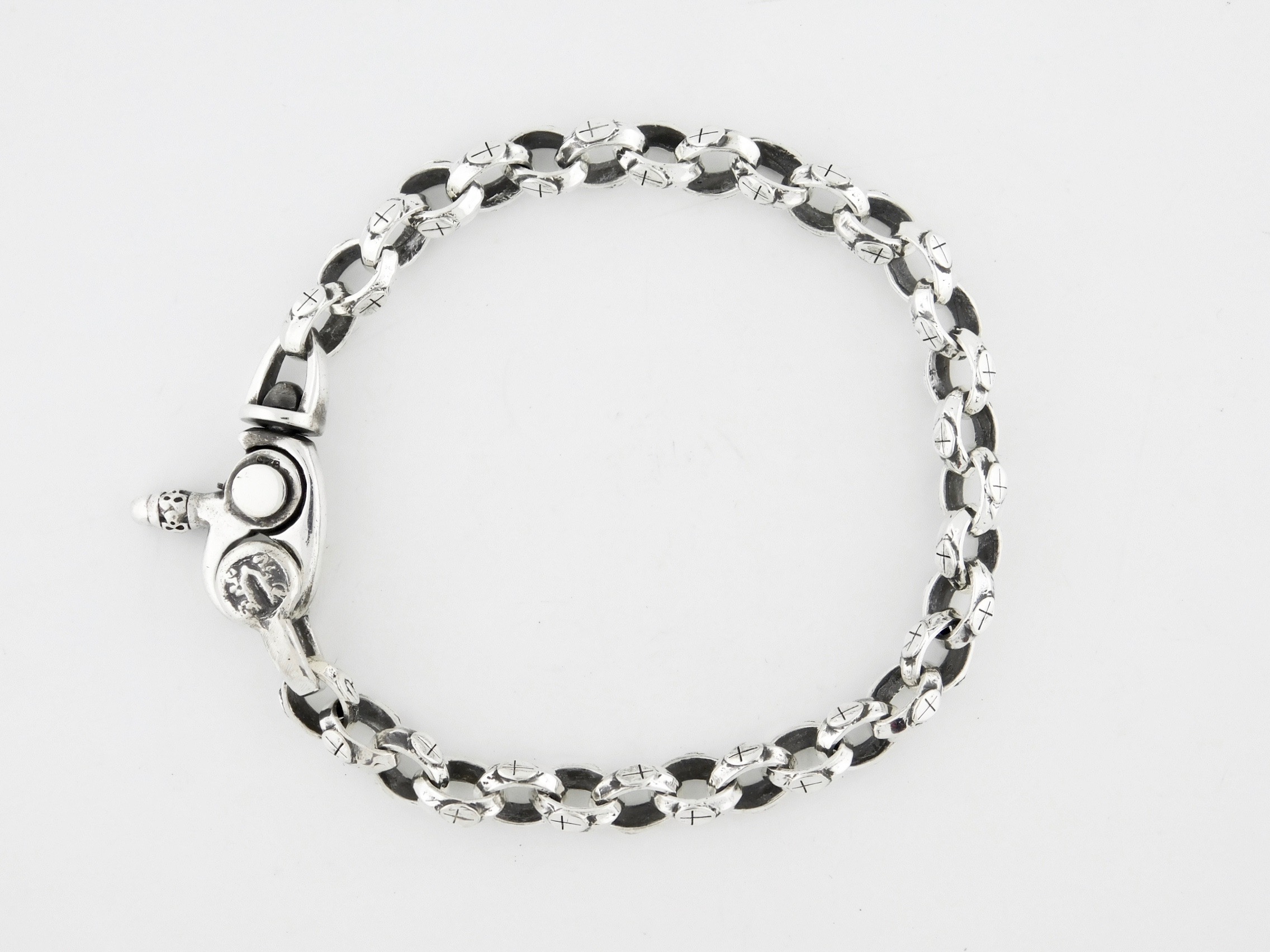 DOUBLE CROSSED Cross Link Bracelet
NEW!!! DOUBLE CROSSED bracelet, so-named because there are crosses on the links and counter-links.
This is a smaller link that we offer for those who don't want to wear a heavy piece, it is perfect for ladies too. Secures with our ultra strong lobster and barrel clasp.
Guaranteed for LIFE!