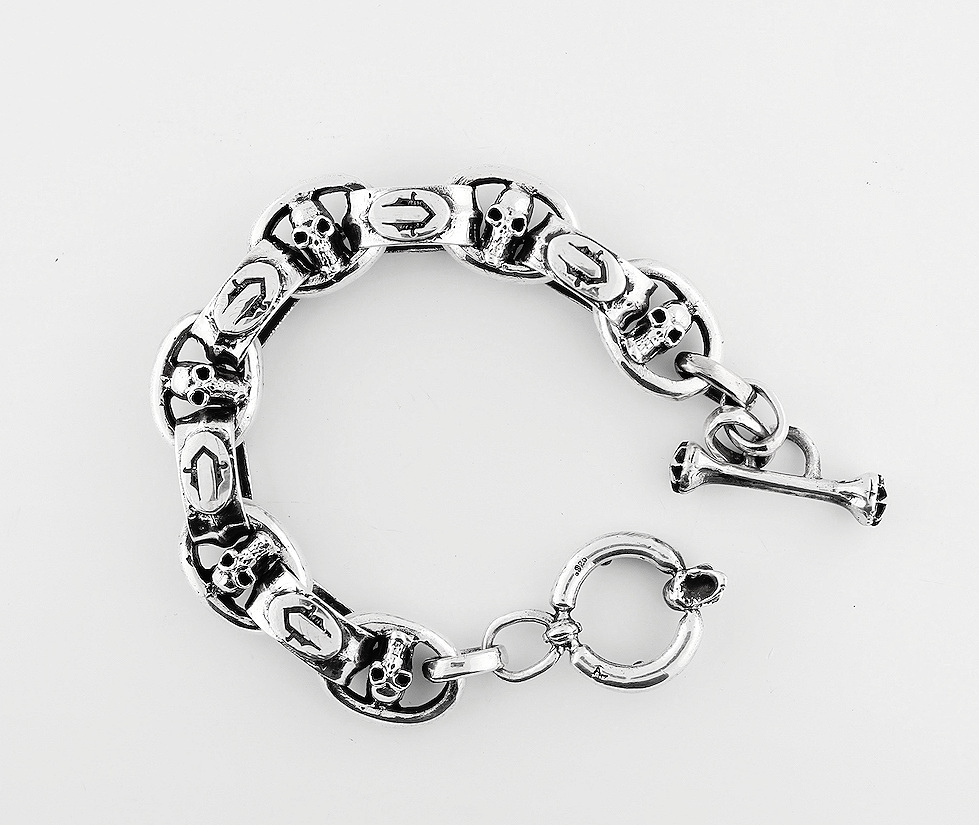 ALEISTER SKULL BRACELET
+ 160 GRAMS SILVER .925
+ SOLID/HEAVY DUTY
+ EXPERTLY CRAFTED IN THE U.S.A.
+ SERIOUS CONVERSATION PIECE
This is the MOTHER of all bracelets, being the heaviest bracelet we have made thus far, it is approx 160 grams of .925 SOLID silver.
The links Consist of large, sturdy and expertly soldered smooth links with skulls adorning each side, the counter-links are a logo "V" and the piece is finished off with our very own toggle loop complete with skull, and featuring iron cross bone. This is one bad bracelet, it is so balanced and stunning, it will definitely be your favorite piece.
'Nuff said!