Guitar Strap LARENTIA WOLF BONE LEATHER CUFF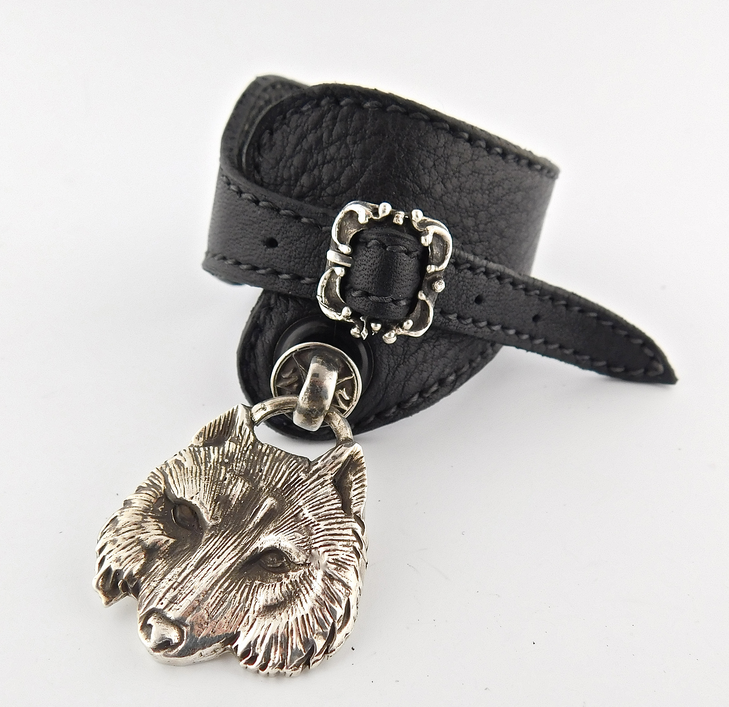 Guitar Strap LARENTIA WOLF BONE LEATHER CUFF
2017 WOLVES ARE COMING
+ LEATHER CUFF
+ BRANDED SWIVEL
+ 925 SILVER
+ DETAILED
+ HAND-CRAFTED IN THE U.S.A.
Introducing a new collection by V22LA …GOOD WOLVES!
This leather bone shaped Cuff, features our signature Brassavolas buckle attached to the hand-crafted leather cuff, and on a swivel, hanging from the bottom portion of the cuff, is a SHE-WOLF charm , LARENTIA is a famous character in lore, she was the she-wolf who nursed Romulus and Remus. As you can see by the photos, the detail is amazing.
The swivel is a branded .925 silver piece as is the WOLF charm herself. Hand-crafted and craved with every detail in mind. This is the female version, the BAD WOLF male counterpart is sold separately, wear them together or alone, as always, V22LA jewelry is the perfect finishing touch to any ensemble..
Matching necklace available separately